In an extraordinary turn of events, the Miller family of Georgia received a Christmas gift unlike any other—four precious children. Kortney and Justin Miller, a young couple in their 20s, were blessed with the birth of quadruplets, making their journey to parenthood a remarkable and unexpected one.
The arrival of these little miracles came a few weeks earlier than anticipated. Infertility is often at the heart of stories about couples who overcome significant hurdles to become parents, and for the Millers, conceiving quadruplets without the aid of infertility treatments seemed almost unimaginable. The odds of natural conception resulting in quadruplets are as rare as 1 in 700,000.
What makes their story even more incredible is that each of the four babies developed in a distinct sac with its placenta, indicating that Kortney released four eggs during conception. It's a testament to the extraordinary nature of their family's journey.
Already parents to their 4-year-old son, Benlee, Kortney and Justin were initially taken by surprise when they learned that their family of three was about to become a family of seven. However, Kortney had a hunch, given her family history of multiples. "I never imagined there would be sympathizers," Kortney shared. "I wish I had more than that."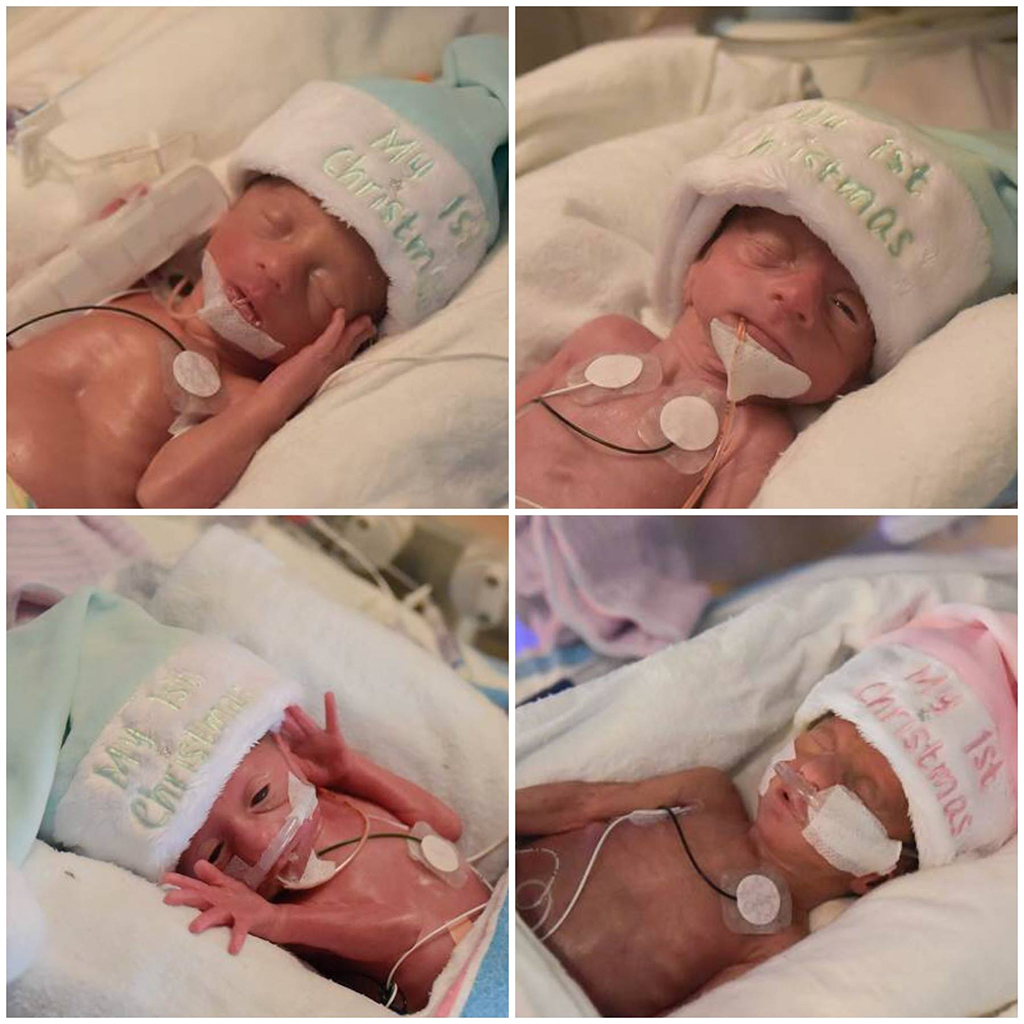 Kortney, with her mother's support, prepared for the arrival of her "quad army" with the guidance of Dr. Heather Turner, their OB-GYN at Piedmont Newnan Hospital. It was the first time the hospital would deliver quadruplets, requiring meticulous preparation and teamwork.
Regular multidisciplinary meetings and consultations with the Millers were organized to increase the chances of a successful delivery. On a quiet Friday morning, during a checkup on December 16, it was discovered that Kortney was three centimeters dilated, and the caesarean section was perfectly timed for Justin to witness the birth.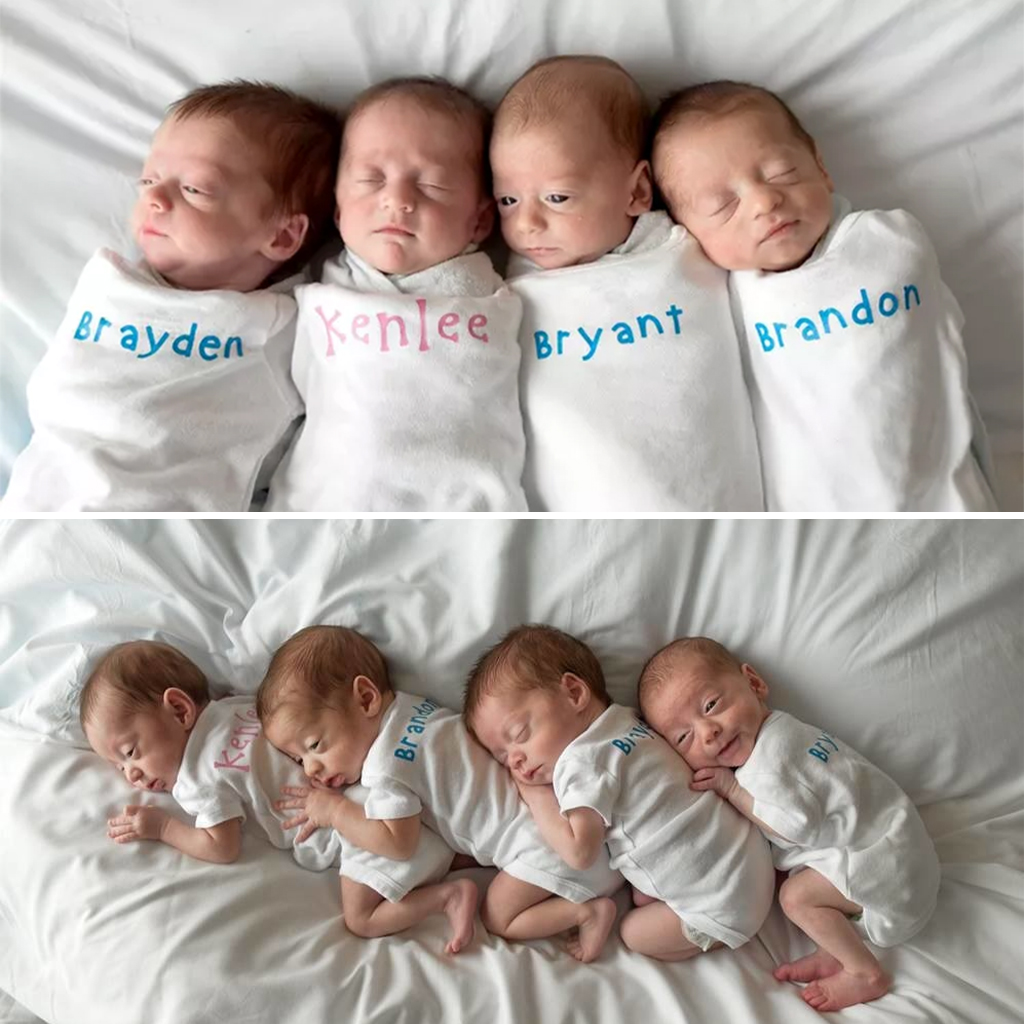 The Millers' Christmas miracle includes three boys—Brandon, Brayden, and Bryant—and a precious girl named Kenlee. The heaviest of the four, Brandon, weighed in at 3 pounds, 1 ounce, and all the babies are doing well, avoiding the need for the NICU. Although their arrival wasn't without its challenges, as Dr. Turner noted, these children are expected to grow and thrive in the days to come.
As the Miller family embarks on this new chapter with four additional members, their eldest, Bentlee, may be a bit overwhelmed but is already displaying overprotective tendencies towards his siblings. "We are thrilled and incredibly blessed to have healthy children," Kortney said. "We look forward to sharing in their joy as they grow and develop." The Millers' story is a testament to the incredible journey of love, family, and the miracles that can happen during the most wonderful time of the year.